天つ縄 AMATSUNAWA NEWS
---
Welcome to our news page! Find out what*s happening.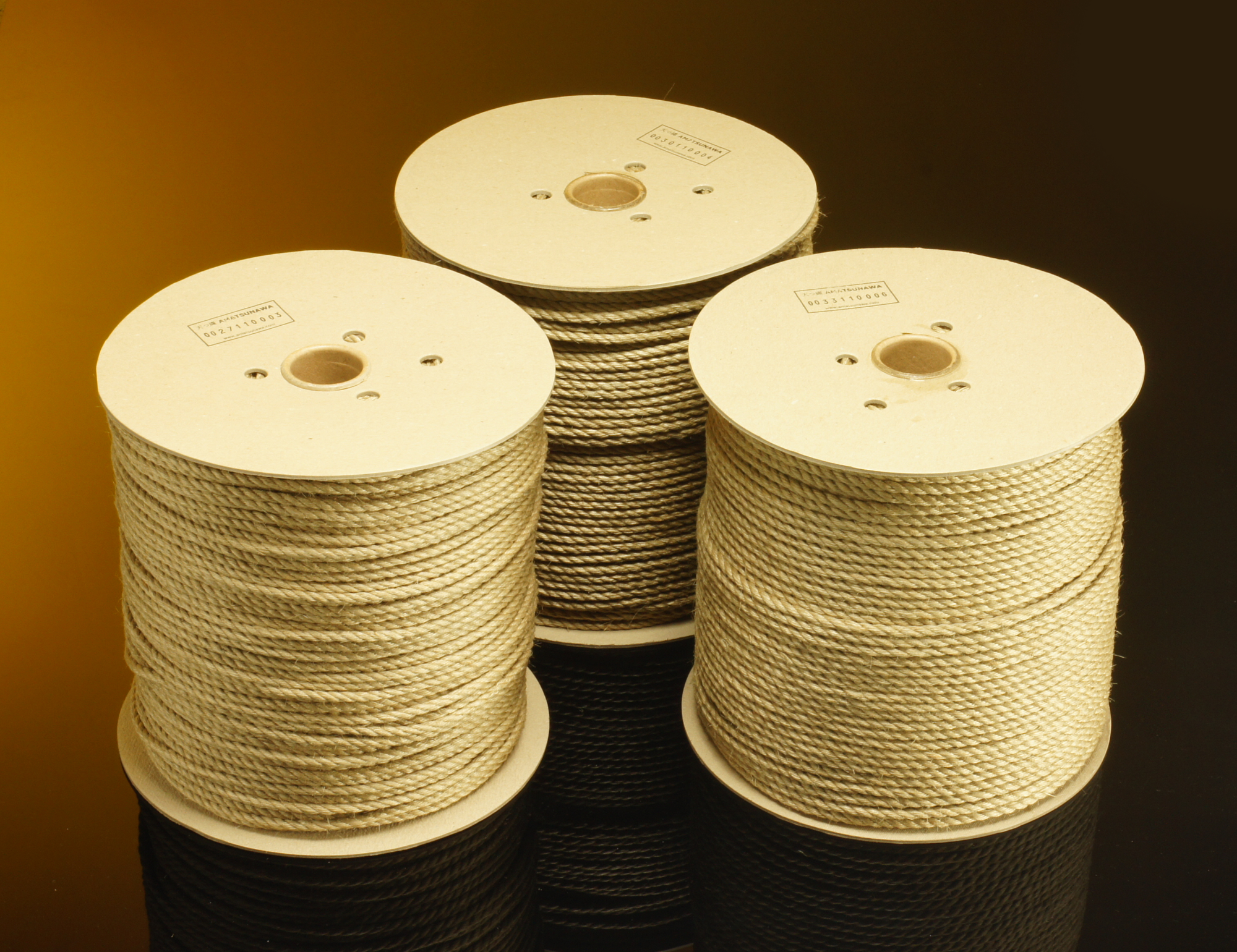 New 27/30/33 Product
Stephen Hastings - 21. February 2022 - Bad Kötzting, Germany

Producing jute ropes manufactured specifically for prolonged skin contact is a steep learning curve we climbed in the 8 years since Amatsunawa was founded.
Listening to our customer demands, we've researched and invested in significant changes to improve our product and its quality.
This begins at the creel, with a modified feed bobbin specification to eliminate chances of errant slackness generating loops in yarns protruding from the ropes.
We've also changed our strand and rope twist gearing to remove imbalances, and move to parallel winding to avoid crushing common in crisscross winding.
By implementing these changes, and moving to winding on smaller flanged card spools we've been able to relax twist dynamics to produce a 10% looser lay, thereby providing balance between integrity and softness.
We hope you enjoy the enhancements.
AMATSUNAWA GmbH
If you wish to receive more information about our product or a free sample, please email us info@amatsunawa.com or use our contact form! Thank you.